North in the 1870s is the first release in the Towns and Villages Collection.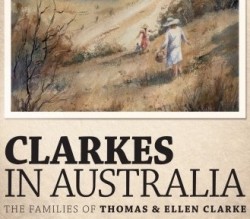 Thomas Clarke, a soldier in Corfu, returned to Ireland with the British Army in 1830. Seven months later, he married Ellen Walsh.
The 28th (North Gloucestershire) Regiment of Foot left Ireland for England, and then split for the voyage to Australia guarding transported convicts. New South Wales was the worst place for a soldier and after four years, he received his discharge.
As settlers in Clarence Town and on the Macleay Rivers, Ellen and Thomas Clarke formed a dynasty that numbers over 6500 descendants, and you could be one of them!